[wpcol_1half id="" class="" style=""]
Meet Ken Ryan
Ken Ryan is the Owner of the Company, and has an extensive background:
Ken Ryan entered the home renovation industry in 1975. He has been exposed to all aspects in the field of construction. He has previously owned a custom kitchen manufacturing facility where he was in charge of designs, sales, and project management. Using his accumulated sources and his expertise in design, manufacturing and construction, as well as maintaining and developing relationships with his customers, his skills are tremendously valuable.
Ken is able to provide a service with a complete overview, beginning at the start of a project working through the entire process and installation. Ken is very detailed oriented and organized which helps every job flow seamlessly from each stage. He is eager to provide his personal attention to all aspects of your renovation project.
We know that your kitchen is the HEART of your home and we are committed to providing Superior Customer Service, Quality Products and Detail Oriented Design and Management of your project.
[/wpcol_1half] [wpcol_1half_end id="" class="" style=""]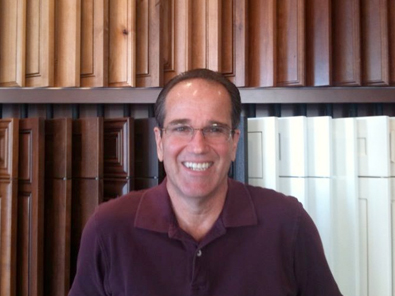 Your patience, responsiveness and attention to detail during the planning process were much appreciated. While the cabinets were more expensive than we had originally budgeted, your advice on the selection was correct and we feel we made the right decision by spending the extra money. Had we selected anything less, the kitchen would not have turned out as nice as it did and ultimately we would have done ourselves a disservice. Overall, we are very pleased with the result.—Laird & Gale Doherty
[/wpcol_1half_end]