Kitchen Design
Kitchens By Ken Ryan, Inc. has over 30 years of experience providing expert advice and guidance on kitchen design. When you work with a reputable company that focuses on your specific needs, you can rest assured that you will have the best experience. A well thought-out kitchen design can exceed your expectations and will provide you with the kitchen of your dreams. It is important that you turn to a highly regarded business that can make the entire process simple and understandable.
Kitchen Design Expertise
At Kitchens By Ken Ryan, Inc., the owner-operated company understands that your kitchen is the heart of your home and that you want it to look its very best. The hardworking staff will cater to your needs and can offer quality products, superior service and proper management of your project. You can have an enjoyable planning process where every option is explained in full detail. By working closely with an experienced kitchen design company, the entire process can be enjoyable.
Using someone that is highly regarded and has a countless number of satisfied customers is the ideal choice. Kitchens By Ken Ryan, Inc. prides itself in continually meeting every client's needs and obtains a majority of their business from referrals. The company is well organized, professional and offers personalized attention.
Kitchen Design Process
With the help of Kitchens By Ken Ryan, Inc., you will be presented with a detailed package of options that can fit your personal style and tastes. Your kitchen design will stay on budget and can include custom-made cabinetry or even modular product lines.
When you turn to Kitchens By Ken Ryan, Inc. for first-rate kitchen design, you can expect to have the following items included in your package to help facilitate the distribution of pertinent information to all vendors and contractors:
Cabinet Plans
CAD Drawings
Appliance Specs and Instructions
Cabinet Instructions
Lighting Information
Countertops
Plumbing
Flooring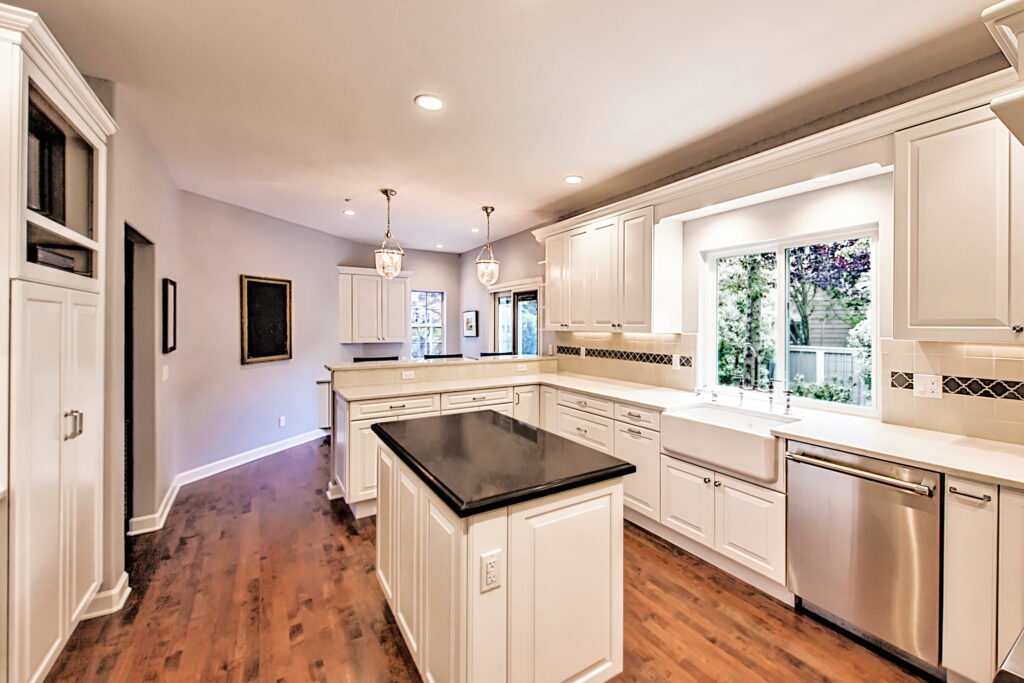 Having the best coordination of all parties involved in the kitchen design, manufacturing and construction, are key components of a successful project. With accuracy and open communication, your kitchen design can be completed in a professional manner. Ken Ryan can ensure that your project will run smoothly and seamlessly.
If you are ready to use a company that is dedicated to getting the job done right, then you should contact Kitchens By Ken Ryan, Inc. today to schedule a consultation. Ken Ryan has remodeled several hundred kitchens in Marin County and is ready to take on your project!
We believe that your kitchen may be one of the most important aspects of your home that's why we strive to make your dream kitchen a reality
Knowledge, Excitement, Flexibility, Commitment, Confidence, Consistent, In Touch. To survive in today's brutal economic environment, these are some of the attributes needed and these are what describe Ken Ryan. When a client complains, Ken tracks down the cause and corrects it, whatever it takes. He has no time for excuses or apologies. He will treat every customer as if the survival of his business depended on it, because it does.